Premium Mobile Detailing & Paint Protection Spring TX
Discover the Magic of Divine Shine Auto Spa for Your Car Detailing in Spring TX Needs
Residents at Spring TX who are looking for a quality car detailing experience need to look no further than Divine Shine Auto Spa. This company offers a wide range of services that will leave cars looking and smelling like new. Divine Shine's team of experienced professionals use only the highest-quality products and techniques to get cars looking their best. Customers can choose from a variety of packages, or they can create their own custom plans. Divine Shine is also one of the most affordable auto detailing spring TX, making it an excellent value for those who want the best possible results. 
We are the best because we are passionate about our work. We love cars and care for them like they are our own. Detailing is an art form, and we take pride in the work that we do. We have years of experience, and we use only the highest-quality products. We also have a commitment to customer service, and we always go the extra mile to make sure our clients are happy. We know that when it comes to detailing, you don't mess around, and we don't either. Our customers know they can trust us, and we hope to earn their loyalty for years to come. Give us a call today so we can get to work on your car.
There's nothing like a well-executed car detailing job to give your ride a fresh look. If you're looking for an auto spa in Spring TX that can take your vehicle to the next level, Divine Shine Auto Spa is the perfect place for you. We offer a variety of car detailing services, including ceramic coating and paint protection film. Our team of skilled professionals will make sure that your ride looks its best before you drive it off the lot!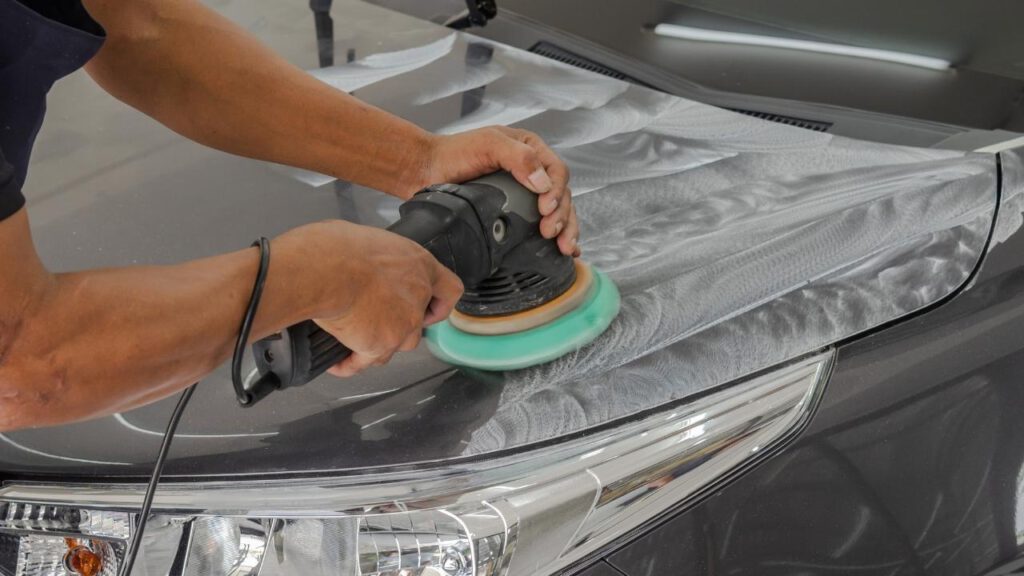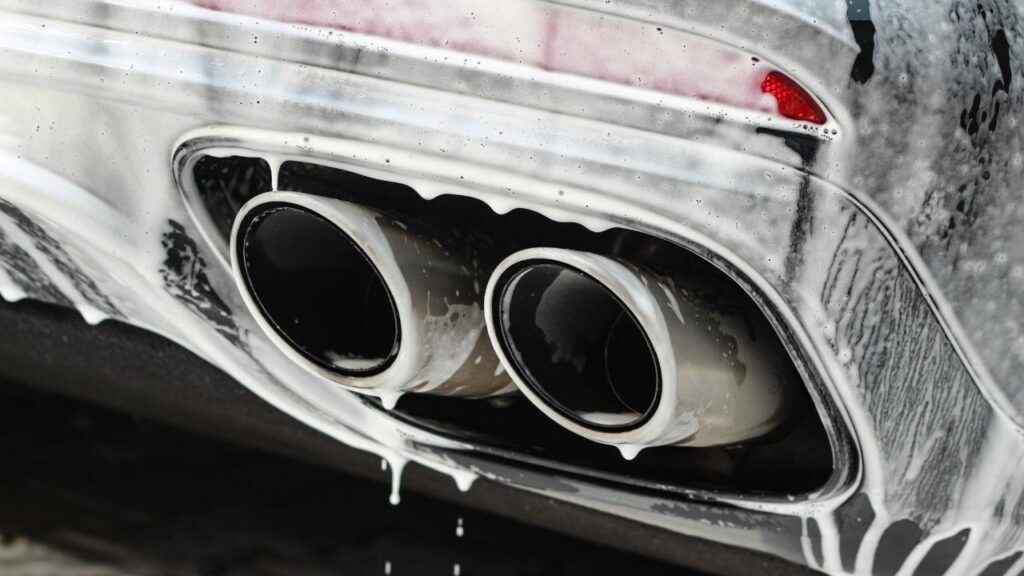 In Spring TX, there is one car detailing business that reigns supreme – Divine Shine Auto Spa. What makes them so special? Here are just a few reasons: 
First and foremost, Divine Shine offers top-notch service. Their team of highly skilled detailers will work meticulously on your car until it looks like new. 
Second, their prices are unbeatable. You can get a full detailing job done for as little as $60. 
Third, they use only the best products and equipment. This ensures that your car will look great long after you leave the spa.
This high-end detailing salon offers a range of services to make any car look showroom new again. From a basic wash and wax to a full detail that includes engine cleaning, Divine Shine will take care of your car like it's their own. Their experienced staff is passionate about cars and knows how to get every last bit of dirt and grime off of them. Plus, they use only the best products and techniques, so you can be sure your car will look great when they're done with it.
If you're looking for a professional and reliable car detailing service, look no further than Divine Shine Auto Spa. We offer a variety of services to give your vehicle the ceramic shine it deserves. From exterior detailing to interior detailing, we'll take care of everything. Our team of experienced professionals use only the highest quality products and equipment to get your car looking and smelling like new again. We also offer convenient online booking so you can schedule an appointment at your convenience. Contact us today to learn more about our services or book your appointment online!
The Ultimate Car Care Destination in Spring TX!
Auto detailing is a meticulous and often expensive process that can help keep your car looking new for years to come. If you're looking for the best protection for your car's paint job, it's important to invest in a quality paint protection film. Divine Shine Auto Spa is a specialist in Spring, TX when it comes to paint protection film installation. Our team of experts can install the film on any car, whether it's a brand-new model or an older vehicle.
Paint Protection Film Spring TX is an invisible layer that helps protect your car's paint from scratches, chips, and other forms of damage. It's an affordable alternative to having your car repainted every time it gets scratched or dinged. Paint protection film can also help keep your car looking newer longer by preventing fading and oxidation.
Imagine a car that's always clean and shiny, with no streaks or smudges on the windows. A car that smells good, inside and out. This is the potential outcome of detailing your car regularly. Detailing your car involves a thorough cleaning of the exterior and interior, as well as polishing and waxing the paint job. It's a bit more involved than a regular car wash, but the results are worth it. A regular car wash will usually get your car clean and shiny, but not necessarily the exterior paint. Waxing can help protect your car's finish from fading and chalking, but it doesn't give you a deep clean of the paint. That's where a detailing service comes in.
The clear bra is a paint protection film that is applied to a car's hood, front bumper, headlights and grill. It is made of a transparent urethane film that protects the paint from being scratched or chipped. The clear bra can be used on new or used cars and can last up to 10 years. Like the clear bra, the paint protection film is a thin and transparent plastic that is applied to the car s body. It protects against scratches, chips, and other damage, but it also keeps rain and snow off of the hood and windshield. The paint protection film also protects the car's finish from ultraviolet rays. benefits of clear bra Both of these products are used to protect a car s paint from scratches and chips.
Ceramic coating an excellent way to keep your vehicle looking great is to cover it with ceramic coating. A ceramic coating serves as a barrier to dirt, rocks, and other shards of debris, keeping your vehicle s paint looking new. Such protection also helps your car shield from ultraviolet damage, keeping your paint job in pristine condition for a very long time.
Give Your Vehicle the Ceramic Shine it Deserves with Divine Shine Auto Spa
At Divine Shine Auto Spa, we understand that your car is more than just a form of transportation. It's a reflection of your style and personality. That's why we offer the highest quality detailing services to ensure your car looks its best. From paint correction to ceramic coating, we have you covered. If you're looking for a quality ceramic coating specialist in Spring, TX, look no further than Divine Shine Auto Spa. We offer a wide range of ceramic coating Spring TX that is designed to protect your car's paint from the elements. Our coatings are also very durable and will keep your car looking new for years to come.
We also offer other automotive services such as car detailing Spring TX, paintless dent removal, and window tinting. So if you're looking for a one-stop shop for all your automotive needs, Divine Shine Auto Spa is the place to go. We're located in Spring, TX and we serve the surrounding area. If you're interested in learning more about our ceramic coatings or any of our other services, please call us or visit our website. We would be happy to answer any questions you may have. 
Great service, super fast. They did a fantastic job and charge decent prices.
IMPRESSIVE!!! Albert did an amazing job, his attention to detail is unmatched. Thank you for taking a last minute call. My car looks brand new....worth every penny. Very professional service
Did a tremendous job inside and out. Left my truck looking showroom fresh.
Abraham Garcia
2021-06-24
Professional! Always answers the phone! Comes on time. Doesn't get annoyed even if you at picky. Does a great job and doesn't try to over sell you.
I truly enjoyed my headlight polishing service from Anointed Mobile Detail. The owner was beyond professional, on time, respectful, and did amazing work!! I will definitely be using Anointed Mobile Detail again in the very near future.
He always does my car and does a fantastic job getting it clean and in tip top shape!
sara mock-mason
2021-05-19
My mobile grooming unit is my pride and joy and she needed a spa day! I am happy to support another local small business. This business is owned by a hard-working professional who is friendly and easy to communicate with. I'm glad I trusted him with my baby. I couldn't be happier with the quality of his service.
Experience The Science of Cleanliness